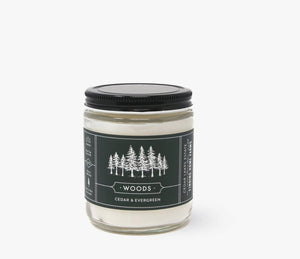 Finding Home Farms' Soy Candles
We are so proud to offer our Finding Home Farms' soy candles; made in the USA from 100% natural, renewable soy. These clean-burning candles come in a variety of fresh, invigorating scents that would be great for any room or even an outdoor space. With top quality fragrances and eco-friendly packaging, these attractive scented candles offer an elegant way to enhance your living environments.
Safe, Non-Toxic Wax
The soy wax used in our candles is free of carcinogens and other harmful chemicals that can be found in many traditional paraffin wax candles, making them safer for use indoors and out. We adhere to all safety standards set by the International Fragrance Association. 
Longer Burn Times
These stylishly designed glass containers come in small with a 30 hour burn time or large with up to 70 hours of burn time. The slow burning rate of this type of wax means you get more hours of burn time than with traditional paraffin based options – up to 35 - 50% longer. The clear glass allows the light from the flame to create an inviting ambiance and add warmth to any space. FDA compliant bamboo lids provide an attractive look when the candle is not in use. With over 22 unique scents available, you're sure to find one that's perfect for you.